Pedestals – Qore Range
£204.00
Complimentary pedestal options for our popular Qore desk range.
All pedestals and filing cabinets include anti tilt mechanism as standard. Desk high pedestals are fitted with castors.
Under Desk – High Pedestal 600d x 650h x 420w A4 (filing left to right) £204
Under Desk – High Pedestal Foolscap, 600d x 650h x 320w (filing front to back) £229
Desk High Return Depth Pedestal, 635d x 720h £214
Desk High Desk Depth Pedestal, 800dw x 720h £229
Free delivery & installation (subject to T & C's).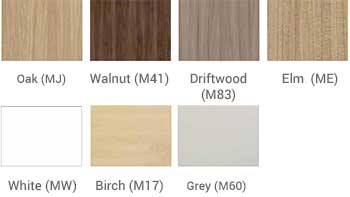 Desk high desk depth pedestal:  800d x 720h.  DP3W-M#-*/TQ 420w
Desk high return depth pedestal:  635d x 720h. RP3WX-M#-*/TQ 420w
Under desk - high pedestal:  600d x 650h.  LP3W-M#-*/TQ (A4 version) 420w,  A4 filing left to right
Under desk - high pedestal:  600d x 650h.  LP3GN-M#-*/TQ (Foolscap version) 320w, Foolscap filing front to back