HSI Office Furniture, supplying seating, desking & storage for all your office needs. Corporate or home office, we supply, design, plan and help with logistics for all your furniture requirements. We've built our reputation on quality products, competitive pricing and service our customers rely on.
Design your complete office with our consultative service which includes a FREE site visit, FREE planning and FREE design. Whether you are designing your reception area, boardroom or simply redesigning an open plan office space, our team will help to identify the right office furniture to meet your needs.
COVID-19: Working from home? Be kind to your back with the ninety-3 task chair
Many of us will be working from home for the foreseeable future as we try to slow the spread of COVID-19. Don't ruin your back slumping on the sofa with your laptop for the next few months – set up a home office with this ideal seating solution. It's contemporary and casual enough for your home office, living room or kitchen, while its ergonomic design responds to your body movement. For just £184.60 plus VAT, it's the perfect chair to create a working environment at home during these uncertain times.
If you're based within the M25, we'll deliver this chair to your office FREE of charge, or to your home address for £25. Addresses outside the M25 will be priced based on location.
Only available while stocks last! Call us today on 0118 9883009 to place your order.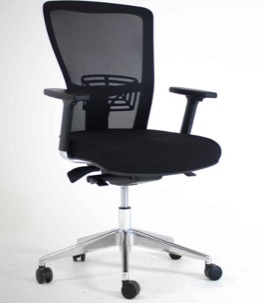 Quality office furniture supplied across Berkshire & beyond
We pride ourselves on in-depth product knowledge and sound advice. All our products are tried and tested for durability and usability. We believe our experience is invaluable for achieving maximum customer satisfaction with a cost effective solution. We are based in Reading, Berkshire and serve customers throughout London and the South East.
We are proud to represent high quality British manufacturers including Tangent, Bisley, Summit Chairs, Aaron, Eborcraft, Pledge, Plumline, Verco, CMS and Camira.





In-house office seating reupholstery service
HSI are unique in that we supply an in-house office furniture renovation and reupholstery service at our workshops in Reading, Berkshire. We can repair and upholster all furniture items, from re-polishing of a boardroom table, to the reupholster and service of office chairs. This can run in conjunction with any new furniture acquisitions to keep consistence within existing furniture schemes and reduce on waste and costs.
We believe it is important to have staff with product knowledge and the skills to deliver and install furniture quickly and professionally. All our staff have the skills and commitment to complete all projects within a timeframe which is convenient to you and your business.