When planning personal storage this visual guide can help you select a bisley locker size which balances the storage needs of individuals and the business.  Many businesses are adopting lockers for storage of personal items as well as laptops and tablets required for professional use. The guide below illustrates items commonly stored in lockers and the corresponding locker size required.
Lockers may be customised to suit your needs:
Choice of locking mechanisms
Multiple coloured doors
Postal slots
Choice of locker sizes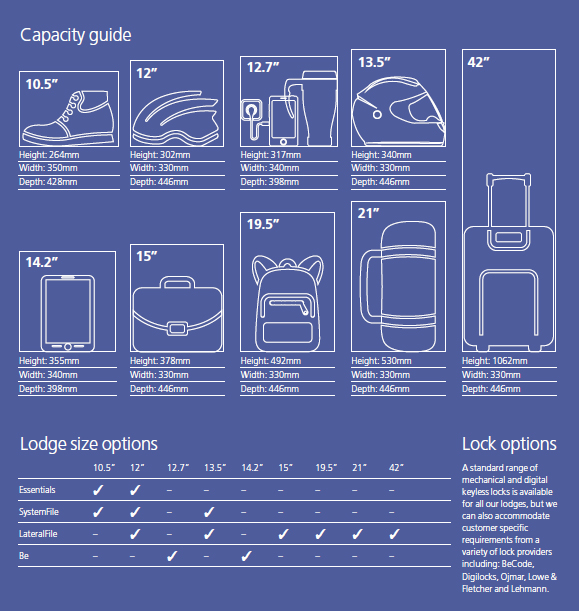 This PDF includes the capacity guide (above) and details on our locker ranges:  Bisley Locker – overview & capacity guide
There are 4 ranges of Bisley lockers, we are happy to advise of the differences and provide budgetary pricing.  We also provide Free Site Survey and can advise on locker sizes to meet your needs.