When it comes to meeting chairs there's a huge selection and it can be difficult to hone down a choice.  We've put together this guide to highlight the main criteria that will impact your decision.  It's important to note that every chair we supply can be customised with your choice of fabric, in the case of stacking meeting chairs the frame colour is also selectable.  We are based in Berkshire and most deliveries within 50 miles of Reading are free of charge.  All chairs are delivered fully assembled, ready for use.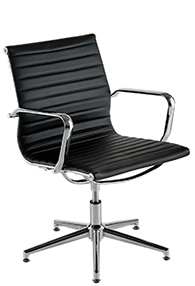 Typical usage time
Are meetings generally 1 to 2 hours or all day seminars, conferences & training?  Longer meetings will require additional comfort & support from upholstered seats and back rests.  For lengthy team meetings you may want to consider swivel meeting chairs which encourage collaboration & are increasingly popular in the modern workplace.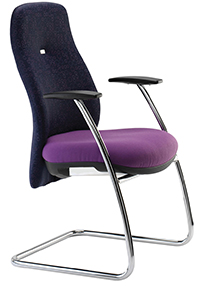 User profile
Will your chairs be used in a typically corporate environment or will they be more vulnerable to dirt, misuse or very high usage?  This may impact your fabric choice and with a huge selection of anti microbial, wipe clean and stain resistance fabrics you can be confident that we will recommend a fabric to suit your needs.  Faux leather is an attractive but practical alternative to fabric.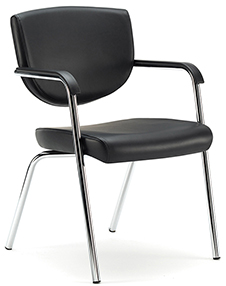 Space
Increasingly space is at a premium and meeting areas are often needed to be multi functional. Stacking chairs together with mobile folding tables are a highly portable solution and can be reconfigured whether you are setting up for classroom style training, theatre presentation or buffet lunch.  If chairs must stack this will help to filter your selection considerably.
Organisational culture
Does the business prefer more traditional and formal seating or is seating required to reflect a more informal work environment?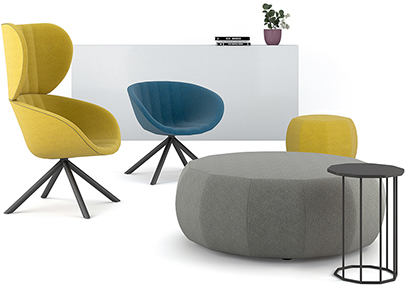 Budget
On the HSI website you can search price Low to High, all the chairs we supply are manufactured to high standards so you can be confident that even if you are buying a budget chair it will be fit for purpose.
Consistent style within the office
For a smart uniform look you may choose meeting chairs that are available with matching task chairs.  We offer many ranges with complimentary matching task & meeting chairs, the Inflexion chair family are a popular and ergonomic choice.  The Tiverton range shown below includes 48 different chair variants for every office area.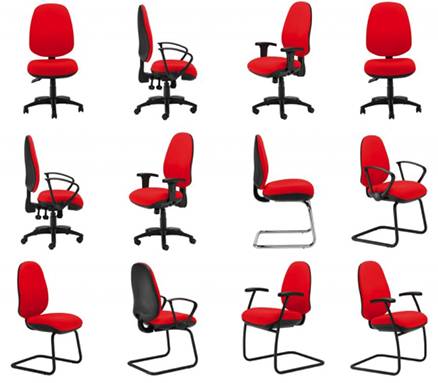 Do get in touch for advice, if you are looking for a quantity of meeting chairs we can often supply a chair for you to evaluate.