With schools out for summer in just 12 weeks time – now is the time to book your free site survey for any 'holiday' seating repairs, reupholstery and renovation. We reupholster all types of school seating including sofas, computer chairs and benches and our customers often save up to 80% against buying new seating.  In most cases reupholstery is a very attractive option but if a chair is beyond cost effective repair we provide a no obligation quotation for its replacement. We provide a free collection and delivery service* within 50 miles of Reading in Berkshire and can carry out reupholstery in the school holidays for minimum disruption. We also offer an onsite french polishing service for tables, banisters, wood panelling etc.
We offer a free site survey for schools, colleges and universities to assess your seating and advise on fabric selection, we only use high performing fabrics that stand up to the demands of education settings. We serve education customers throughout Berkshire, London, North Hampshire, Oxfordshire, Surrey and Buckinghamshire. Find out more about our education reupholstery service.
We are proud to have provided reupholstery services to Reading School, Salesian College, Addington School, St Albans School, Highcrest School, Millbank Community School, New Bucks University, Luton College, Burham Upper School, Abbottsford School and many more.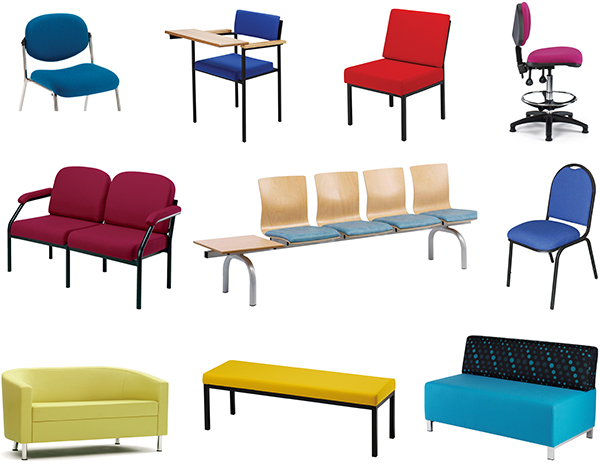 *Free delivery and collection is subject to minimum order value and for commercial customers only.