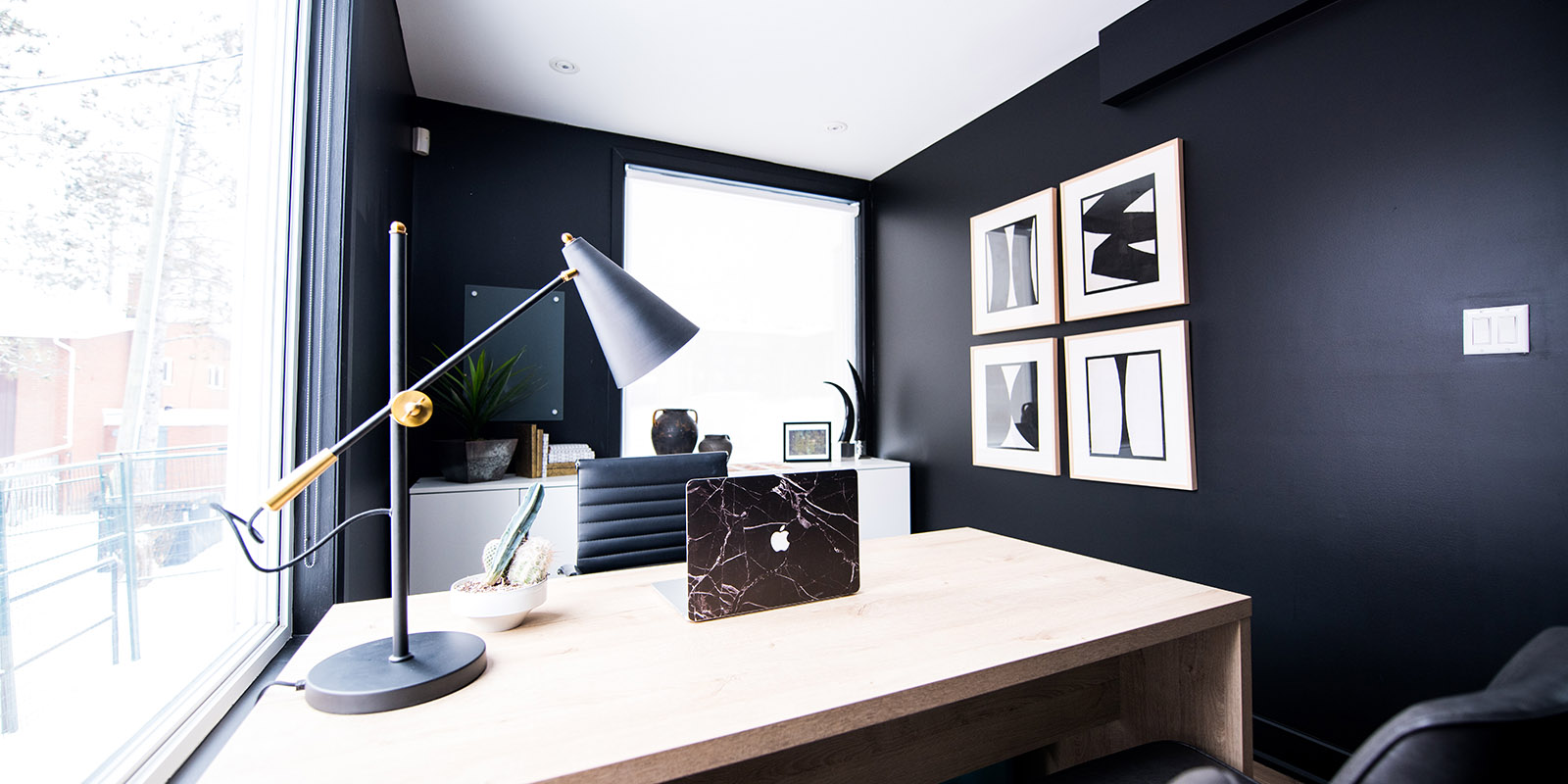 1. Cost and Budget
It is important to note that the most expensive office desks are not necessarily the best. You need to consider how much you are willing to spend on an office desk, and how many you will be needing. Only then can you look into what type of office desks you want based on your estimated budget.
2. Space
How many desks you will need depends on how many employees you have and how large or small your office is. It is important not to crowd the office space too much, so avoid bulky desks. If the office is cramped your employees won't be able to move around freely and this could lower their moods and thus decrease productivity.
Depending on how you arrange the furniture to fit the room can make your office appear more spacious than it really is, so calculations and research should be done beforehand.
3. Aesthetic
The colour and design of your office desks can influence the atmosphere of your office. Consistency in colour is very important, as it helps create calmness. It's fine to have a variety of a few different colours, but not every desk should be a different colour otherwise it can just look messy and chaotic.
4. Durability
The material which you choose your office desks to be made out of affects the durability and can even affect safety. This is because wooden furniture tends not to last as long as other materials, and wooden desks are also a fire hazard.
5. Weight
It is not wise to choose desks which are heavy. This is not only because placing them into your office will be more difficult, but for the future as well; should you choose to move things around, perhaps because it is necessary or just because you want a different placement, it will be easier if the desks are lightweight.
6. Comfort
Keep your employees in mind. They will be spending all of their time at these desks, so you want something that gives them plenty of leg space no matter their height, and you want your employees to have enough space to keep their things on their desks without it looking too cluttered.  Perhaps your employees need to write things both on paper and on their computers, so they will need enough space to do so comfortably.
Hygiene is also a part of comfort. It is important to purchase office desks which don't stain easily and that are quick and easy to keep clean.
7. Functionality
Take into consideration how functional the office desks are that you are purchasing. Do they have enough drawers? This depends on how you manage your office as well – if you and your employees store most of your data on computers, then it isn't so important,and you don't need too many drawers. However, if you have a lot of paperwork and files, then you'll need desks with more storage capacity.