The trend for funky and informal furniture in employee breakout and rest areas continues to build momentum with even very traditional businesses choosing furniture which reflects modern work practices and lifestyles.  Manufacturers have responded with seating that's informal and fun in addition to being inherently robust and comfortable.
Here are a selection of chairs that are quickly becoming customer favourites:
Wayvee
Generous seat size & soft design lines.
View the full Wayvee range.

Runna Collection
Stylish with distinctive upholstery.  The range features a high and low back arm chair, two stools sizes and a side table.
View the full range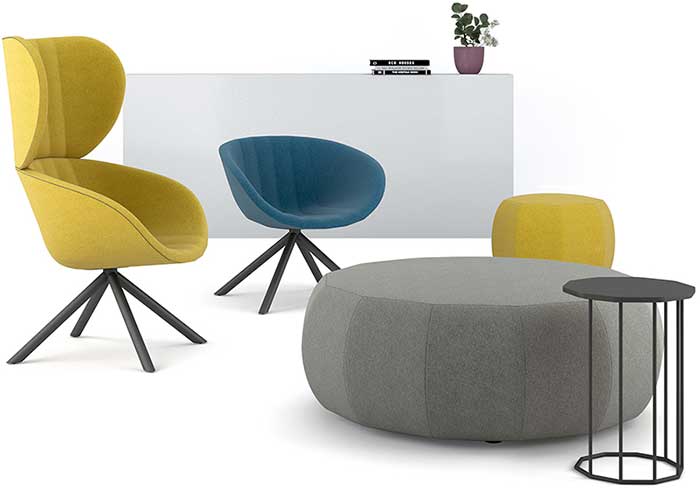 Spirit Collection
Innovative design leading to inspiring breakout areas, spirit has a refined and inviting form, without losing versatility and comfort. Spirit also offers show-wood versions, adding further elegance by enhancing the upholstery detail. 
See the range.