We have stacking meeting chairs to meet all training & conference applications whether you're looking to stack 6 chairs or 20.  Chairs can be customised with various options depending upon the model but can include upholstered seat and/or back in the fabric type and colour of your choice.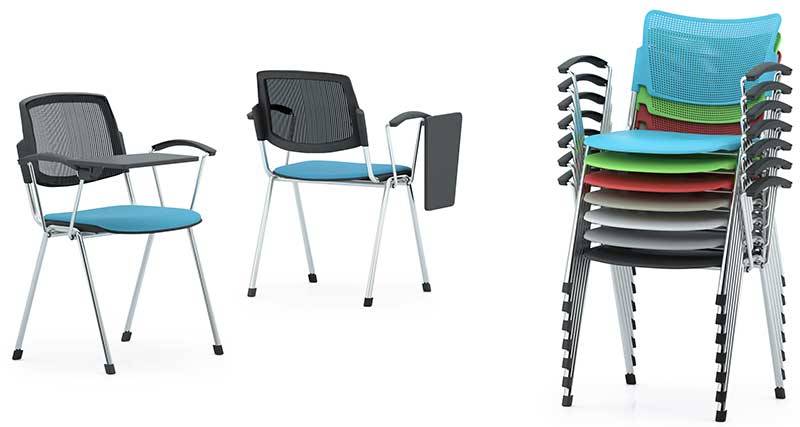 Here are some factors you may wish to consider when shortlisting stacking chairs for evalaution:
How many chairs do you need to be able to stack – with or without a trolley?
Do you require an upholstered seat pad or plastic seat?
Are armrests required?
Are there matching chairs in this range?
Budget – prices range from £67 to £164*
For advice or to request a sample chair for evaluation, please get in touch.  Subject to a minimum order value delivery is free within 30 miles of Reading in Berkshire.
*Prices exclude VAT.