The Pimlico chair family by Pledge benefits from the comfort & versatility you need in the modern workplace combined with cutting edge design that really makes a statement.  Available in 14 variants, there's a Pimlico chair for most office seating requirements.  The standard 4 leg and the sled frames are stackable upto 6 high, ideal for conference and training applications and the swivel chairs are a contemporary alternative to traditional boardroom seating.
The chairs can be specified to suit your usage & budget requirements with or without upholstered seat for additional comfort.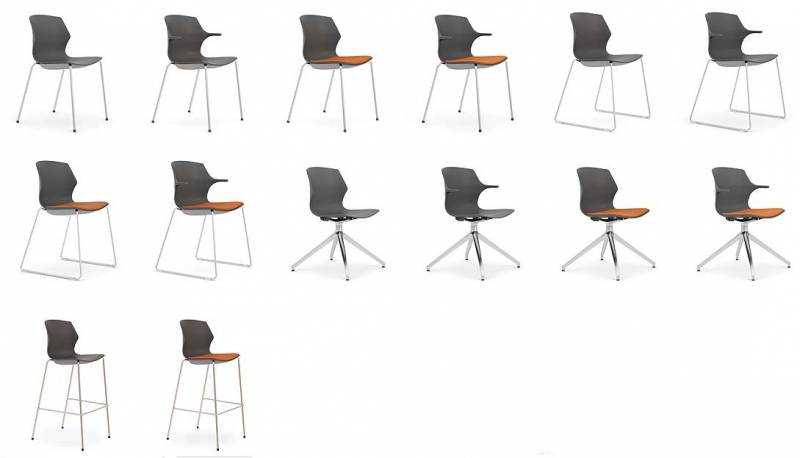 Colour finishes
The 4 star swivel chairs have a polished aluminium finish and all other chairs in the Pimlico range have smart chrome legs.  The plastic chair shells are available in 5 colours:  Graphite, Blue, White, Yellow and Orange. The chairs pictured above are Graphite with Orange Gabriel Europost upholstery.