If you spend the majority of your working life sitting at a desk, correct posture is really important. If your chair and screen are in the right positions it can help to reduce strain on your back, eyes and ligaments. Getting it wrong puts extra pressure on your muscles and discs, and can lead to backache and fatigue.
So how can you ensure you're sitting correctly? Sit in your chair, relax your shoulders and look at your screen. Your elbows should be slightly higher than the desk surface and your thighs should be at a 90-95 degree angle to your upper body. Your feet should be flat on the floor and your eyes should be in line with the top of your screen. Adjust your chair and screen height until you're in the right position. If your feet still aren't resting flat on the floor, you may need a footrest.
Then, adjust the horizontal part of your seat – that's the bit you actually sit on – until you are sitting firmly and comfortably against the back pad. You should have a small gap between the front of the seat and the back of your knees.
Now adjust the height of the backrest so that it sits in the small of your back. This is crucial for providing lumbar support and maintaining the natural inward curve of your lower spine.
Put your arms in your regular working position, for example typing on a keyboard or moving a mouse. They should be ever so slightly higher than your work surface.
Finally, release your chair's locking mechanisms – seat and back – to allow it to move freely. As the chair moves, it will encourage your muscles to work, which helps your circulation.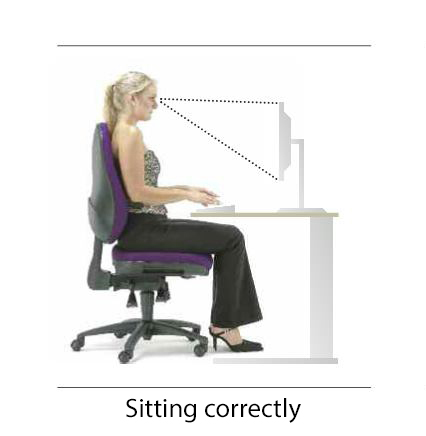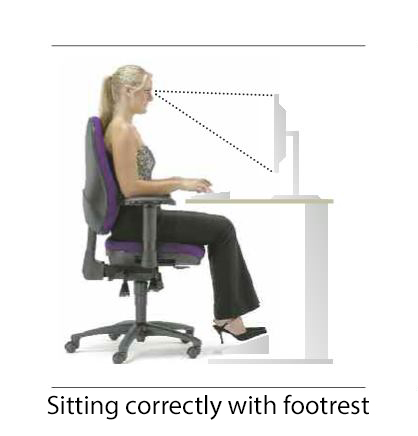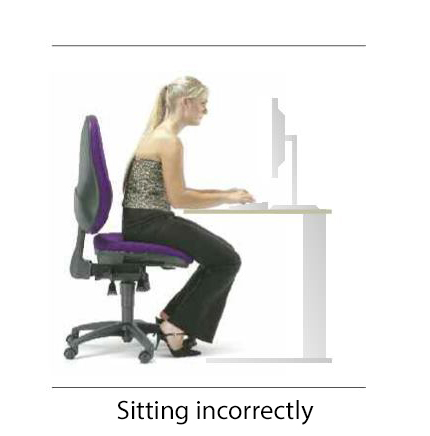 We offer a wide range of ergonomic chairs from leading brands, all designed to ensure your work environment is comfortable. With a variety of fabric options available, as well as free delivery and installation (T&Cs apply), you'll be sure to find an option that complements your existing office design and budget.
Click here to find out more. For a free quote or advice, get in touch on 0118 9883009 or email us at sales@hsifurniture.co.uk.