HSI Furniture supply comprehensive furniture solutions for hospitals, care homes, and reform environments. From onsite repairs and upholstery to manufacture of furniture and bespoke items.
We have completed many projects small and large for NHS trusts and for the Prison service including:
Infection control upgrades
Servicing & repairs
Manufacturing and bespoke furniture
Re-upholstery service
Our re-upholstery service is available to repair any damaged or worn items including medical couches, plinths, waiting room chairs, reception furniture and office furniture and any other items within any working environment.
Our onsite service is available to minimise disruption, most items can be re-upholstered onsite and will only be out of use for a matter of minutes. We arrange a site visit to determine, which items can or cannot be completed on site and then arrange a schedule to meet your needs. Items that cannot be completed on site, can be repaired in our Berkshire workshop and returned within hours.
We can remove old worn fabrics and replace with new modern performing vinyl's in any colour to keep all working products fit for use.  All our work is compliant with method and risk assessments and is fully insured. All our processes are completed to match the original manufacturers methods and all work is fully guaranteed. See our re-upholstery FAQ.
Infection control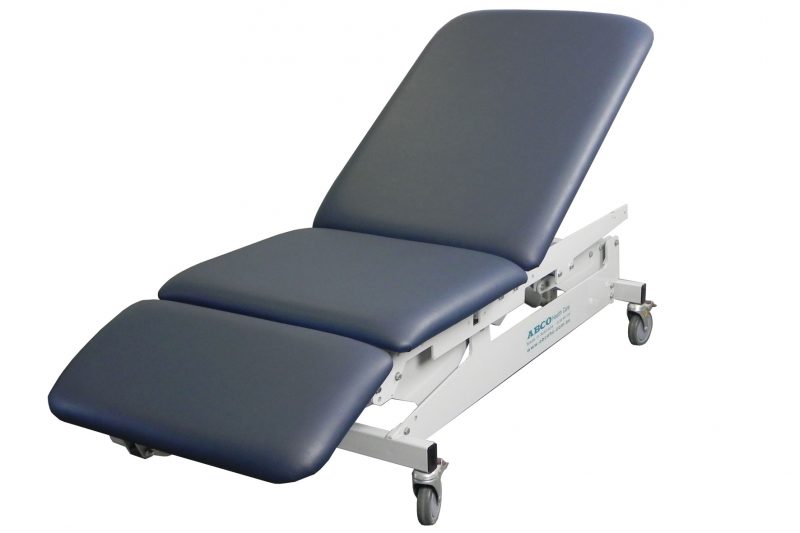 Our specialized fabrics are designed to help combat infection in areas through any environment.  All our Vinyl's boast a host of technical components as standard:
Crib 5 medium hazard rating
Crib 7 fabric for BS7176 source 7 (special option)
Anti-microbial, including Salmonella, E coli and MRSA
Stain repellent, REACH compliant
Waterproof, Bleach cleanable
Phthalate free
5-year guarantee
For more information drop us an email: sales@hsifurniture.co.uk or call us on 0118 988 3009.