Quality office furniture is a long term investment and reupholstery provides an opportunity to extend the life of seating which over time becomes tired, damaged and dirty.
Our skilled upholsterers replace all seat and back foam with CHMR (Combustion Modified High Resilience) foam and you can choose from thousands of fabric types and colours whether you need to modernise, match other furniture or reflect new branding. In addition to new fabric and foam we also clean and service the frames, we check for frame damage and replace feet as required. We return your furniture transformed, looking like new and ready to serve you for many more years.
In this example, we have used the ever popular Edge Design Key meeting chair with chrome frame as pictured.
Cost of Key chair new:  £178
Cost of reupholstery – including new foam and fabric: £65
COST SAVING AGAINST BUYING A NEW KEY CHAIR: £113
Even on a single chair this represents a vast saving and we provide a free collection and delivery service within 50 miles of Reading, Berkshire.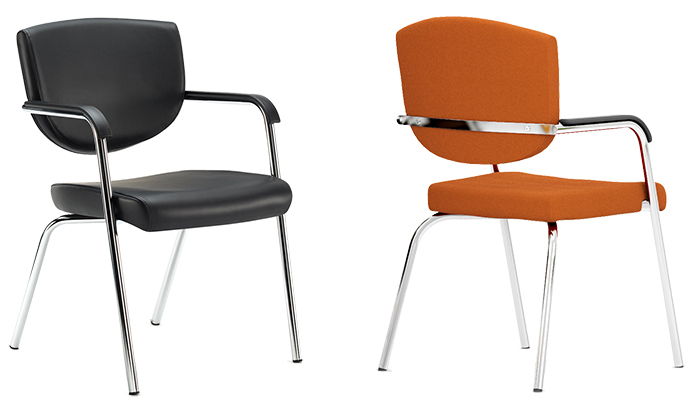 We based this illustration on using high quality, heavy duty  'contract' reupholstery fabrics such as Camira Advantage Xtreme or faux leather Camira Vita, both market leading fabrics suitable for office seating and available in a wide range of colours whether you are looking for a vibrant new look or a more muted traditional tone.
Chair shown: KEY21B*/P with Chrome frame. Prices are a guideline and exclude VAT.