In our Berkshire workshops the variety of reupholstery projects we undertake is extraordinary. With customers as diverse as The Royal Albert Hall, The St Pancras Hotel, Local Authorities, Hospitals and many Corporates.
For a quick quotation, drop us a line with a photo or alternatively request a free site survey.  We provide expert advice on fabrics and offer a wealth of choice,  we can also reupholster using fabrics with anti microbial properties and stain resistance as required. In addition to our skilled upholsterers and machinists we also have our own French Polisher for renovating tables, chair legs, balaustrades and wood panelling.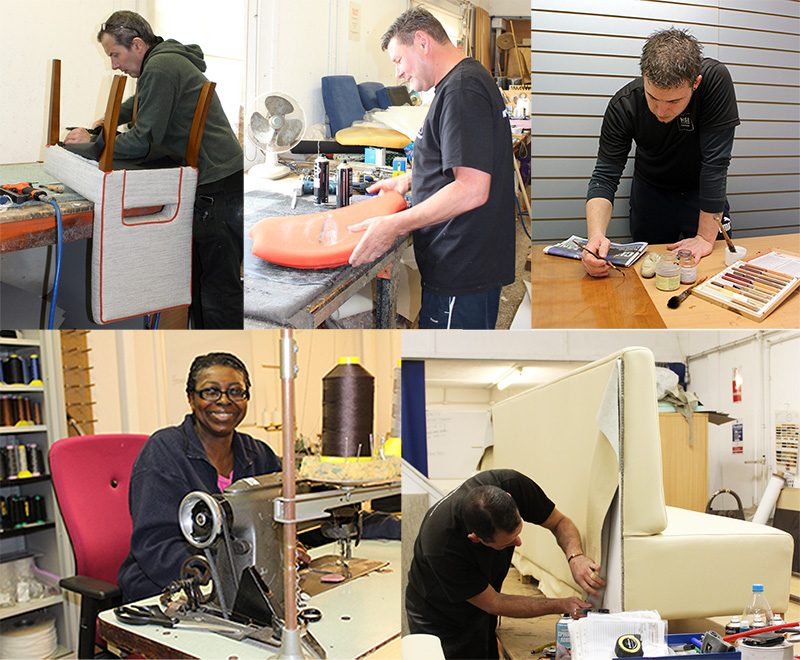 For any reupholstery, repair or renovation enquiry, get in touch and we'll be happy to advise on fabric and provide a quotation.